1,000 residents benefit from free employment and training support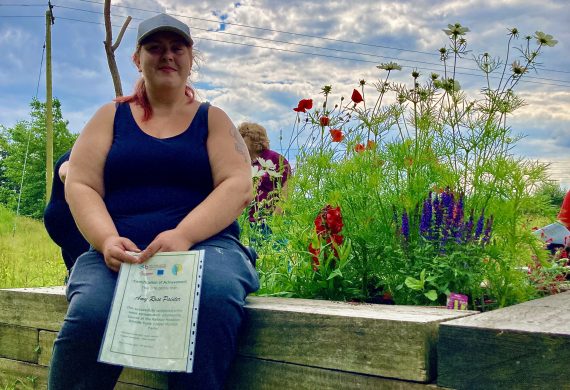 1,000 residents benefit from free employment and training support
Building Better Opportunities Stafford & South Staffordshire are celebrating having hit the milestone of supporting 1,000 residents. 
The programme delivers free advice and support for people who are out-of-work and living in Stafford and South Staffordshire.  Working with those who are experiencing multiple barriers to employment, the programme seeks to tackle those barriers by taking a holistic approach supporting individuals with their personal and financial wellbeing as well as employability skills.   
Specialist support includes benefits advice and support, money management and budgeting skills, housing and debt advice, IT coaching, career coaching and personal development plans, computer and internet access, CV writing, interview techniques and employability skills, access to volunteering and work placement opportunities, self-esteem and confidence building sessions, access to local adult and community learning courses, wild wellbeing and animal therapy sessions, mental health workshops, plus lots more. 
Judith Kirkland OBE, CEO of lead partner BES, said: "I'm delighted that a 1,000 people have been able to benefit from the life-changings support we offer.  The effects of the pandemic have had a devasting effect on the country; economically, mentally and physically.  The fact that we have been able to continue to support those in need across Stafford and South Staffordshire during the past 18 months is testament to the hard work of the team and the genuine positive impact our programme has on those in need." 
Jointly funded by the National Lottery Community Fund and the European Social Fund (ESF), the programme has proven such a success that funding was extended in 2020 to all allow the programme to continue until 2023.   
The programme covers Stafford, Rising Brook, Highfields, Rising Brook, South Staffordshire, Cheslyn Hayes, Cannock, Brewood, Codsall, Great Wyrley, Perton, Penkridge, Featherstone, Huntington, Wombourne and the surrounding areas. 
Judith explains how the programme works: "We offer a bespoke programme, meaning each and every person that joins us has an individual action plan that aligns with their personal needs.  The programme is completely free for all participants, meaning you're able to focus 100% on improving your personal, financial and employability skills." 
One person to have benefited from the programme is single-mum-of-one, Amy aged 28 from Stafford.  Amy has recently completed a six-week conservation course based at Carney Pools in Stafford and continues to work with her Advocate on a weekly basis.  Amy commented: "The whole programme has boosted my confidence, I didn't know what to expect at first, but I've really enjoyed being outdoors, learning and meeting new people.  I'm hoping to do more courses and add to my skills so that I move to a job working with animals." 
Building Better Opportunities Stafford & South Staffordshire is managed locally by Business Enterprise Support (BES) who lead a partnership of organisations including: BEAM, South Staffordshire District Council, South Staffordshire Housing Association, , Staffordshire Women's Aid, Support Staffordshire, Upper Moreton Rural Activities and University Hospital North Midlands.  
The programme is completely free to anyone aged 18 or over who lives in Stafford or South Staffordshire and is currently out-of-work.  The project tackles barriers that prevent these groups of people from progressing into employment with opportunities for education and training, improved health and wellbeing services, better financial help and programmes to build people's confidence and self-esteem.  
Judith, explains: "You could be long-term unemployed or recently unemployed, the crucial part to our programme is the barriers you face.  We work with a vast range people in the local community from those who have never worked, through to single parents, those with chronic illnesses, those that are survivors of domestic abuse, recovering addicts and those who have just been dealt a bad hand and find their personal circumstances are spiralling.  We know getting back to work can be difficult, so we go at your pace.  Most people are with us for six months but we have more time for those who need it." 
To find out more about Building Better Opportunities Stafford & South Staffordshire or view the full course list visit www.bbostaffs.org or call 01902 696 228.