Building Better Opportunities Stafford & South Staffordshire
We support those who are unemployed to get their life back on track, whatever that looks like for you.
From free training to confidence-boosting courses, volunteering and work experience opportunities, we can help you find the right path for your lifestyle and personal goals.
Employment Support
Our mission is for you to be happy and healthy, so that in the future you feel capable and confident enough to apply for work, whether that be full-time, part-time or volunteering in the community. 
Working with our friendly Advocates, you'll create your own personal development plan which targets all of the areas in your life you'd like to change. We can also support you in finding volunteering opportunities and work placements to build your confidence, improve your skills and develop your CV.
We understand that the journey to get to that point will be different for every person and that's what makes our programme special; we treat you as the unique individual you are. We respect that everyone's story is different and we empower you to live your best life.  We listen to you, support you and put you first from start to end.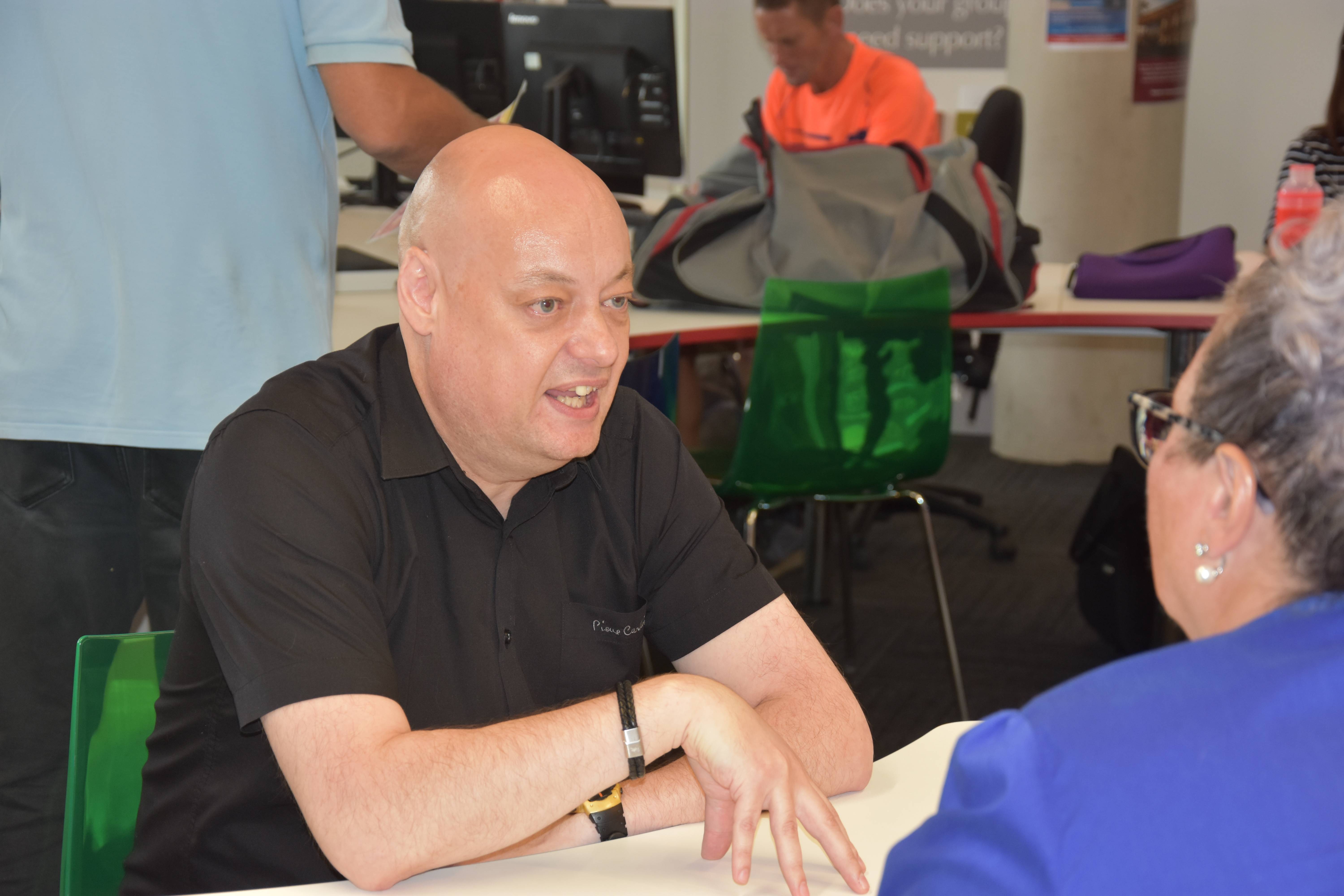 Training & Courses
We offer a variety of training courses all free of charge to help and support you to gain the skills and confidence needed to move closer to employment. In addition, we also offer free transport from central locations to our training courses, just another way we're helping to remove barriers to employment. Courses available in:
First aid
Business Admin
Food Safety
Warehousing
Life Skills & Confidence Building
Animal Care
Adult Literacy & Numeracy
How to use the Internet
Welding
IT
Manual Handling
Health & Safety
Customer Service
Digital Skills
Work placements and volunteering
Volunteering is a vital part of the work we do.  Through network of partners and wealth of contacts we are able to match you to valuable work placements and volunteering opportunities across Stafford and South Staffordshire to help boost your employability skills, CV and confidence.
Volunteering has a host of benefits including connecting you to others, reducing isolation, advancing your employment and career opportunities, bring fulfilment and fun to your life and allowing you to try new things in a safe and supportive environment. The volunteering opportunities available to you are endless.
Want to find out more?  Complete the green form at the bottom of the page.
Just the Job
Our Just the Job Clubs take place each week online.  They're a hive of activity where participants and advocates meet, catch-up and are able to take advantage of a range of services and support all in one place.  The clubs are your one-stop-shop for FREE advice and guidance including:
Benefits advice & support
Budgeting skills
Housing advice
IT Coaching
Career coaching and personal development plans
Computer and internet access for job searching
Interview techniques and employability skills
Volunteering and work placements
Confidence building sessions
Access to local adult and community learning training courses
Access to various support services
Don't just take our word for it, hear from our participants about the courses they've attended...
"I've completed training including my First Aid Certificate and I'm starting another course next week. I visit the Recovery Hub twice a week for classes that support my mental wellbeing."
"Building Better Opportunities lets you do things at your own pace so you're not overwhelmed. The best bit has been the help and support from everyone."
"Since joining Building Better Opportunities I've improved my digital skills. Using the computers was something completely new to me but now I'm confident with the computers."