Help to make a change in your life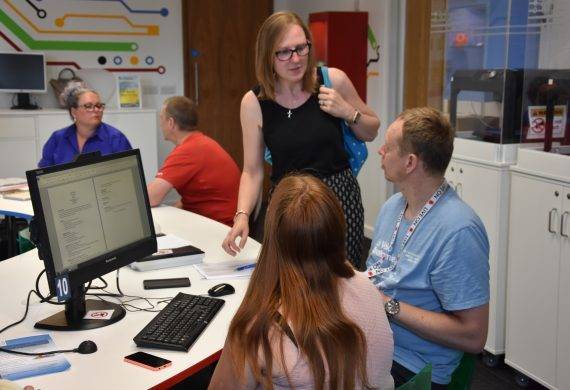 Help to make a change in your life 
There's a new place to go in Stafford to get advice and support from people who can help you tackle many of the issues that may be getting in the way of finding a job or starting a new career.
Work Clubs From Building Better Opportunities
Building Better Opportunities Stafford and South Staffordshire is opening a work club at The Northfield Centre at Magnolia Avenue (off Cooperative Street), Stafford ST16 3DU. This will be open every Wednesday morning from 10am to 12pm and anyone can drop in to find out what help is available.
There are three other weekly drop in sessions in Stafford run by Support Staffordshire as part of the Building Better Opportunities programme, funded by the Big Lottery Fund and European Social Fund. These are on Mondays from 10am to 12pm at Stafford Library Innovation Suite and from 2pm to 4pm at Holmcroft Library, and on Tuesdays from 10am to 12pm at Rising Brook Library. The support on offer includes help from Citizens Advice, careers guidance and access to training and volunteering.
Come & See Us Soon!
Just come along any time during the opening hours and find out how we can help you to make the changes you want to make, or ring Rob Arnold, Support Staffordshire's Employability Officer on 07792 241008 to find out more.