Level Up Your Skills With Our Online Courses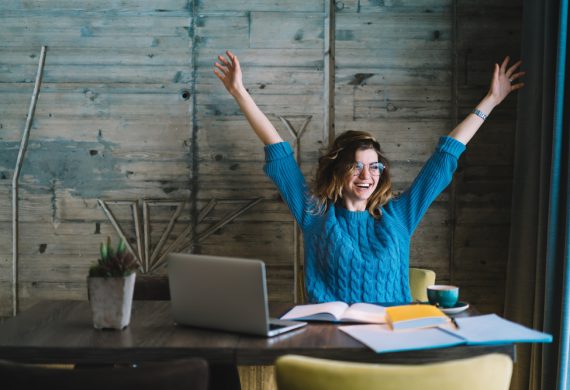 Level Up Your Skills With Our Online Courses
Due to the current situation, we have developed a wide range of online courses available through Building Better Opportunities. We believe that, no matter the circumstances, everyone who needs it should be able to access personal development and training courses. This is made even more important due to the economic climate and current landscape.
Here at Building Better Opportunities, we offer free training plans for individuals over the age of 18 who are looking to develop their confidence and skills. Whether it's a self-esteem boost you're in need of or you're considering embarking on a new career adventure, our Advocates are with you every step of the way to support you to move forward.
Introducing Our New Online Courses
Due to the pandemic, many of the courses we had planned for over the summer haven't been able to go ahead. But, in response to the countrywide lockdown and restrictions, we developed a new suite of online training programs to support individuals in Stafford and South Staffordshire.
These new online courses include:
Healthy Eating, Healthy Lifestyle: Alternative Ways to Use Leftovers
A Positive Approach To The "New Normal": Coping Strategies to Support Your Wellbeing
Branch Into Nature: Pathways To Environmental Careers
Design Your Own Family Tree
Getting Ready For Volunteering & Work
How To Stay Safe Online and Understanding Social Media
Basic Watercolour Painting and Techniques
Accounting and Business Admin
Care Pathway Course
Customer Service Course
Hospitality Pathway Course
IT User Skills
Computerised Payroll for Business
Retail Knowledge
Security Guard Pathway
Seasonal Winter/Christmas Crafts
These online courses are scheduled to run across September, October, November and December with new intakes every month, so be sure to check out our Training events calendar for up and coming courses and new additions!
Change Your Life With Us
At Building Better Opportunities, we work with you to develop bespoke personal development programs that are informed by your personal goals and ambitions. Throughout your journey, our Advocates are on hand to support you and guide you as you work to build your skills, self-esteem and future prospects.
For more information on any of our online courses, and how we can support you, please contact us today. While we may not be able to see you face-to-face, our Advocates are on hand to provide information and advice on your next steps, particularly in this tumultuous time. Simply contact us by phone or email to start a conversation! Furthermore, should you need any financial advice and welfare support, our Knowledge Hub is filled with practical advice and information.