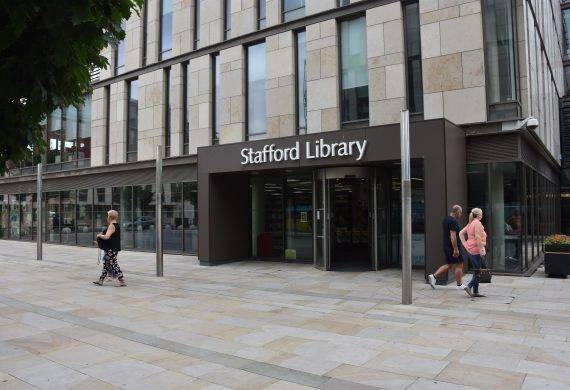 New Stafford Work Club
A new year and an opportunity to change your life by taking part in a brand new club which offers the chance to develop your skills and enhance your experience to give you more choices in life.
The new weekly club will be held on Thursday afternoons – 2pm to 4pm – from 3rd January in the Innovation Suite at Stafford library. This is in addition to the club running there on Monday mornings, 10am to 12pm, and also at Holmcroft Library on Monday afternoons, 2pm to 4pm; at Rising Brook Library on Tuesday mornings 10am to 12pm; and at The Northfield Centre on Wednesday mornings, 10am to 12pm.
These five weekly drop in sessions in Stafford are run by Support Staffordshire as part of the Building Better Opportunities programme, funded by the Big Lottery Fund and European Social Fund. If you are currently unemployed or not working, you can get free advice and support from people who can help you tackle many of the issues that may be getting in the way of finding a job or starting a new career. The support on offer includes help from Citizens Advice, IT support, careers guidance and access to training and volunteering.
So if you want to try something different in the New Year, why not drop in to one of the Building Better Opportunities sessions, and find out how what help you can get to make the changes you want to make.
Building Better Opportunities Stafford & South Staffordshire is funded by the Big Lottery Fund and European Social Fund. The programme is managed by Business Enterprise Support and includes 16 partners across the Stafford and South Staffordshire. The £2.3m to project aims to help those who experience multiple barriers to work in finding a job or in being better placed to look for work.
To find out more about Stafford Work Clubs, or find out how you or your business could get involved, contact Rob Arnold on 07792 241008.