Skills boost for the unemployed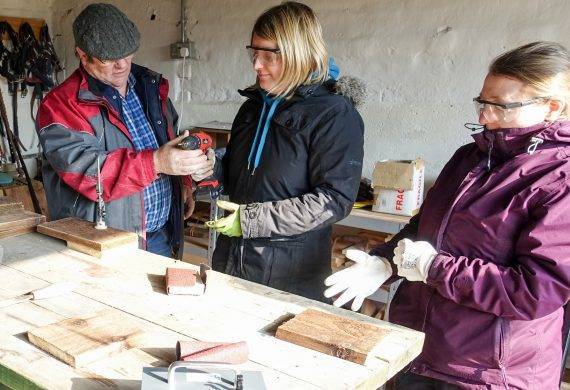 Skills boost for the unemployed
Building Better Opportunities Stafford & South Staffordshire have supported 100 individuals with free training in the last year following the launch of its Training Hub.
Jointly funded by the National Lottery Community Fund and European Social Fund the programme is completely free to anyone aged 18 or over who lives in Stafford or South Staffordshire and is currently out-of-work.  The project supports participants in all aspects of their life including debt management, housing and benefits, CV writing and interview skills, job searches, mental health and wellbeing, volunteering, work placements, IT and computer access, plus lots more.
Mark's Story
Since the programmed launched in 2017, 662 individuals across the county have accessed the service.  One person who has benefited from the programme is Mark Jones, aged 49 from Stafford.  Mark struggled with depression and anxiety which he says: "only worsened the longer I was unemployed.  The longer you're unemployed, the more isolated you become and that voice in your head keeps telling you how worthless you are."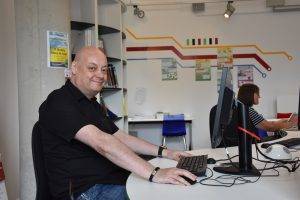 Battling with mental health issues day-in, day-out, Mark also has hearing difficulties and Post Traumatic Stress Disorder (PTSD).  Following 20 years unemployment, Mark was referred to the Building Better Opportunities Stafford and South Staffordshire programme by his local Job Centre.
Mark said: "Building Better Opportunities can help you with so many things.  For me it was my confidence I was struggling with the most, after being isolated and alone for so long. My advocate is great, she's not pushy but is encouraging and very understanding.  The people genuinely appreciate you and they've helped me to realise that I am of value.  The team here really believe in you.  It's the first time in a long time that anyone's believed in me and it's a really good feeling."
Mark received the biggest confidence boost of all, when he secured full-time employment: "Without Building Better Opportunities I would still be unemployed, thinking I was alone and here was nowhere to go for help."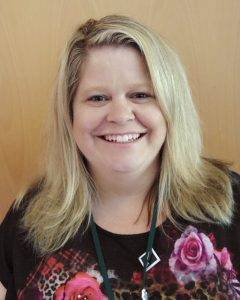 Michelle Williams, Training Coordinator for the Building Better Opportunities programme, said: "We aim to support those with multiple barriers to move closer to employment.  Now, this is not a programme about forcing people into work, it's about starting the process of breaking down those barriers to employment.  It could be that if childcare is a barrier to employment then we can support that individual with childcare costs, if transport is a barrier we can fund travel expenses, if confidence is a barrier we provide workshops and training to boost self-esteem and confidence.  The opportunities really are endless."
In 2019, 100 individuals attended one or more of 39 free courses available.  The course list has already expanded for 2020 with courses available including; Basic Maths & English, Building Confidence and Self-Esteem, Business Administration, Customer Service, Gym Instructor Training, Teaching Assistant, Computing and Digital Skills, ESOL, Dog Grooming, Plumbing, Bricklaying, Garden Design, Construction Skills, Volunteering Skills, Security and Door Supervisor, Food Safety, First Aid.
Michelle added: "All of the courses available are completely free for our participants and there is real value to the courses, for example the Security and Door Supervisor course also includes the cost of the SIA licence and the opportunity for a guaranteed interview with a local employer on completion of the course."
"As we step in to 2020, our fantastic team of partners are ready and eager to support even more people across Stafford and South Staffordshire this year."
To find out more about Building Better Opportunities Stafford & South Staffordshire or view the full course list visit
https://bbostaffs.org/events-calendar/ or call 01902 696 228.