Struggling To Pay Energy Bills?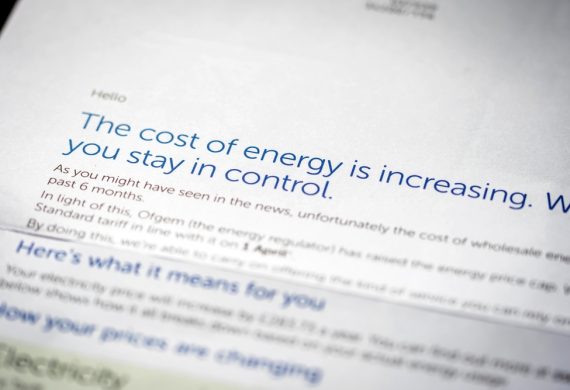 Struggling To Pay Energy Bills?
With utility costs on the rise, it can be incredibly daunting to see your money not going as far as it used to. That is why we are passionate about providing guidance to help you and your family through this difficult period. 
Here at BBOStaffs, we offer free financial and welfare advice so you can get in touch and chat with a friendly member of our team to discuss your concerns of the current cost of living crisis. 
We can also guide you through the process of accessing government aid towards living costs, such as the warm house discount. There is additional support available for accessing benefits, such as universal credit and housing benefit. Additionally, those born on or before 26th September 1955 will automatically receive the winter fuel payment to help with rising energy costs. There is also a £25 payment available on days where the temperature is below 0 degrees for a period of seven days for those who are on certain benefits.
Are You Getting The Most For Your Money?
It is always worth checking on comparison websites whether you are getting the best deal for your utilities. You may be paying more than you need to when it comes to gas and electricity, so make sure you are with the most affordable provider possible. Comparison sites can help with more than just your utility bills. You can compare car insurance, phone payments and more! So make sure that you are not wasting any money with expensive providers. This will help save a little bit of extra money each month to help with the increase in energy costs. 
There is also the option of getting in contact with your energy supplier, as they may have schemes and/or funds to help those who are struggling with rising energy costs. 
Budgeting
To alleviate financial concerns and to understand your situation, it can be useful to create a budget. This way you can keep a keen eye on your ingoing's and outgoings, so that nothing catches you off guard and you can plan accordingly. By having everything laid out in front of you can help ease financial concerns amid a highly publicised cost of living crisis. Additionally, if cutbacks in your spending need to be made, by looking exactly how much you are spending and where, this can make it easier to cut back on non-essentials. 
Debts
If you are concerned about paying off previously existing debts alongside rising living costs, please get in touch. Our friendly team can discuss with you a plan of action going forward to help manage your financial situation. 
Additionally, with the rise in buy now, pay later schemes, it is important that if the purchase is non-essential then try to buy it within your own means to avoid steep interest payments later. Cutting down on additional spending will help in saving money to account for increasing energy costs. 
Wrapping Up
The most important thing to remember is that we are here to help. If you are concerned about how you will manage the rising energy costs, then get in contact with us to discuss the best ways of managing your money.