Work for Us: Compliance Officer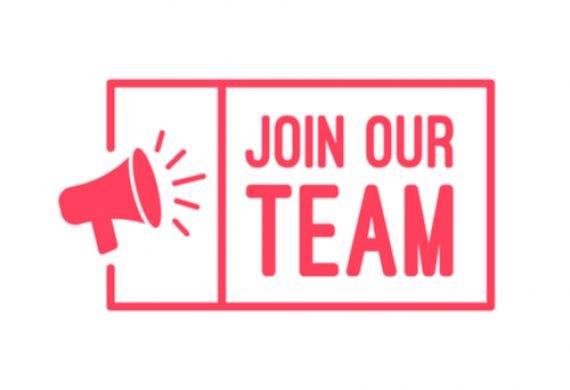 Work for Us: Compliance Officer
This role is fully funded by the European Social Fund and the National Lottery Community Fund as part of the Building Better Opportunities Programme.
Applications accepted via Indeed only.  Please click here to view opportunity and apply.
Compliance Officer – Job Description
Business Enterprise Support, through the Building Better Opportunities Programme, works with people experiencing complicated life circumstances. Through the provision of personal support we equip them with the confidence, motivation and work skills that they need to make positive changes in their lives with the ultimate aim of enabling them to move into employment.
The role of the Compliance Officer is to support our delivery team, comprising BES and non-BES staff, in ensuring that our participant paperwork and evidence complies with ESF/Big Lottery contractual requirements, and occasionally help to develop guidance, toolkits and templates to assist Business Enterprise Support staff and those of our delivery partners in gathering and storing the correct information. The Compliance Officer will be responsible for undertaking quality assurance to highlight missing documents or information particularly relating to our Big Lottery/European Social Fund (ESF) grant contract, and liaising with the Programme Manager and delivery staff to collate required information to deadlines. Where required at reporting stage, the Compliance Officer may also support the Programme Manager to collate appropriate information for funder reports and external compliance/audit visits.
We are also required to implement two 'cross cutting' thematic action plans in relation to gender equality and sustainable development. It will be the role of the Compliance Officer to undertake such evaluation and evidence gathering as necessary to report progress against the targets in each action plan of a quarterly basis.
Main Duties and Responsibilities
Compliance
Carry out regular assessment of participant files to meet contractual obligations, identifying missing or incomplete information or documents and ensuring that files that are non-compliant are made compliant within a reasonable period, usually less than one month.
Liaise with delivery partners to help them collate missing information, highlighting deadlines and other requirements.
Gather and organise evidence to assist in reporting to, or being audited by, funders including the Big Lottery and European Social Funds (ESF).
Contribute to the development of guidance, processes and documentation to support Business Enterprise Support staff in meeting required standards for recording information.
Prepare compliance reports for individual partners and for the BBO programme as a whole to be reported to the Board quarterly.
Provide support and training (as necessary) to our team members (primarily our team of advocates working directly with participants) to ensure they have a full understanding of any monitoring procedures.
Ensure the archiving of all files and implement such compliance procedures as may be required to ensure the BBO programme is efficiently wound up.
Undertake internal evaluation to monitor progress against our cross cutting thematic action plans.
Performance
Be aware of the performance targets for the BBO programme and support delivery partners in evidencing achievement in relation to the programmes performance indicators.
Systems Administration
Ensure that hard copy evidence is consistent with information contained within our CRM system.
Migrate information from our CRM system onto other systems as may be needed from time to time.
Upload documents to both internal and external systems as may be needed from time to time.
Contribute to developing protocols and create proposals for improving the use of our CRM system based on audit findings
Ensure that all completed files are archived in accordance with our document storage requirements.
Cross Cutting Themes
Be instrumental in supporting the development, implementation and monitoring of the BBO Cross Cutting Thematic Action Plans for gender equality and sustainable development.
Evaluation
Undertake internal evaluation activities that seek to evidence outcomes for participants and the BBO programme as a whole, including the collection and analysis of participant feedback data, the preparation of outcome case studies and the writing of internal evaluation reports for presentation to the Partnership Board.
Other
Be conversant in current policy and practice relating to data management including appropriate use of information e.g. GDPR Data Protection.
Undertake any training and professional development as and when required.
Undertake any other reasonable duties, commensurate with the job title, as may be determined by the BBO Programme Manager.
Ensure compliance with all BES policies and procedures.
Compliance Officer – Person Specification
Ability to interpret, collate, analyse and effectively present information from a variety of sources;
Skilled at problem resolution;
Excellent interpersonal communication skills including the ability to convey information accurately and clearly to both staff and partners when explaining legal or complicated issues;
Ability to exercise a high level of accuracy and attention to detail in a challenging environment of conflicting priorities and tight deadlines with a flexible approach to complete tasks within deadlines without supervision;
Able to demonstrate discretion and to handle confidential information sensitively;
Ability to prioritise and balance a varied workload and deliver outcomes in a timely manner;
Ability to prepare and analyse questionnaires and provide appropriate analytical reports;
Effective organisational skills;
Team worker engaged with team members and team outcomes;
Ability to remain calm in confrontational situations;
Negotiation and influencing skills;
Presentation skills;
Relationship management skills;
Ability to motivate;
Ability to operate across multiple agencies ensuring cooperation and collaboration; and
Ability to provide high level customer service and working face to face with the public.
Contract length: 18 months
Application deadline: 22/11/2021
Job Types: Full-time, Temporary
Salary: £23,000.00 per year
Applications accepted via Indeed only.  Please click here to view opportunity and apply.