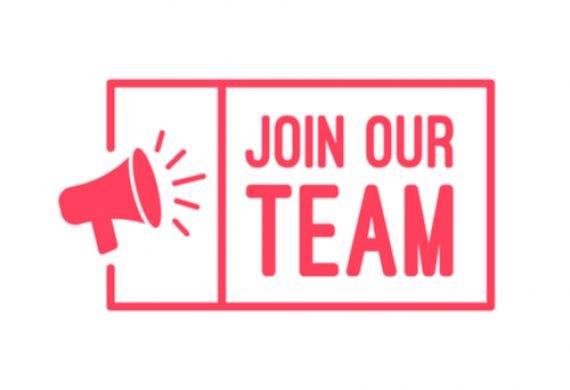 Work For Us
Current Opportunities
Engagement Officer
Employer:Business Enterprise Support Ltd
Location: Home-based.  Working at various locations in Stafford and South Staffordshire
Hours:37 hours per week
Salary:£20,000
Responsible to: Business Enterprise Support Programme Manager
Engagement Officer Job Description
Purpose of the Post
Our Building Better Opportunities project targets individuals who are furthest from the labour market providing them with direction through a menu of services designed to assist them back into employment, education or training. Services include diagnostic assessment, action planning, employability and vocational skills training, job search, job brokerage, interview techniques and aftercare.  The purpose of this post is to increase the number of organisations referring potential participants to the project.
Functions of the Post
To engage with a wide range of organisations working with individuals fitting our participant profile and build referral and signposting mechanisms that lead to individuals furthest from the labour market joining the Building Better Opportunities project.
To promote the Building Better Opportunities project within local communities and to referral agencies.
To organise such events and activities as may be necessary to promote the project to individuals and organisations
To support the operation of Work Clubs ensuring that users are directed to the right support when attending the Work Clubs. 
Duties and Responsibilities
To work within existing networks of partners and stakeholders to reach participants not engaged in employment, education or training.
To provide a 'meet and greet' service at Work Clubs assessing eligibility for the project and signposting to support within the Work Clubs.
To maintain a register of participants attending the Work Clubs and ensure that evidence of attendance is provided to the advocate team.
To ensure that people attending the Work Clubs have access to IT resources to enable job search activities.
To set up and/or participate in local events to publicise, increase awareness and recruit to the project within local communities.
To inform potential participants of our menu of services, and help them to feel confident about accessing the services of the project.
To signpost potential participants to our advocates team for needs assessment and 'sign-up'.
To liaise with the employment advisors, job brokers, administrators and the programme manager to manage the flow of referrals onto provision.
To liaise with the programme manager to continuously review engagement targets for the programme.
Ensure maintenance of accurate records and maintain customer confidentiality, adhering to data protection legislation at all times.
To attend joint delivery meetings and team meetings as appropriate.
To complete administrative duties relating to this post and to both customers and funders.
To attend workshops, conferences, and training sessions as appropriate.
To prepare and give presentations as may be necessary from time to time.
Promote equal opportunities and cultural development.
Stafford and South Staffordshire Building Better Opportunities Project
Engagement Officer Person Specification
1.       Equalities
Proven and demonstrable commitment to the principles and practice of equal opportunities.
2.       Experience
Working with unemployed adults from varied backgrounds.
Planning and undertaking outreach and engagement activities and events.
Working with partners and networks to identify and access their customer base.
Working in a target driven environment.
Planning and undertaking outreach and engagement within the public and/or voluntary sectors.
3.       Knowledge
An understanding of barriers to employment for those furthest from the labour market.
An understanding of ideas about engaging adults in education, training and employment support activities, particularly over 50s, parents and lone parents, long term unemployed, people with disabilities, young people, people with health problems, and BAME groups.
An understanding of how to engage organisations in the public and voluntary sectors.
Basic awareness of employment websites, including universal credit, and how to navigate.
4.       Skills
High level of communication (oral and written).
High level of interpersonal skills.
Ability to prioritise, manage time and meet tight deadlines.
Administrative skills, including maintaining accurate records, using IT (Microsoft Office).
Organisational skills.
Plan and organise events.
Relationship building with agencies in the statutory and voluntary sectors.
Team working, but the ability to work with little supervision.
Presentation skills.
5.       Qualifications
GCSEs 5 Grade A-C, or equivalent, including English and Maths.
Applications are accepted via Indeed, please click here to be transferred to the application page.
This post is funded by the European Social Fund and the National Lottery Community Fund.