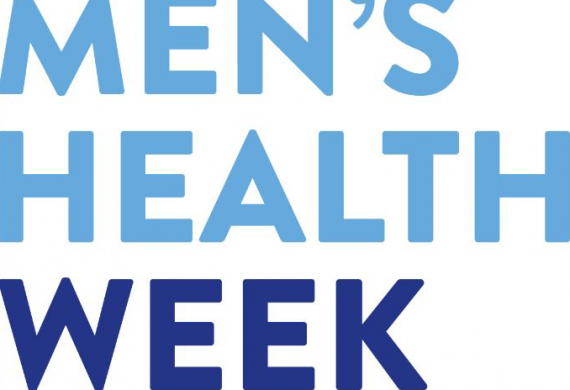 Men's Health Week
Societal expectations can make men feel like they have to appear 'strong' and in control, but we are telling you right now there is no weakness in raising a hand and saying "I need help." Asking for support is one of the bravest and empowering decisions you can make.
Here at Building Better Opportunities we work with people living in Stafford and South Staffordshire who are currently out-of-work. Our programme is all about breaking down barriers and learning to love yourself, so that you can live a healthier, happier and financially stable life.
As part of Men's Health Week we wanted to shine a light on just some of the amazing men who have overcome their barriers with Building Better Opportunities Stafford and South Staffordshire…
"I constantly felt that I had let my family down and I was totally overwhelmed, even by small decisions like did I want a cup of tea!"

David, Bilbrook
"It started with one drink at night but then escalated to one bottle a night. Everything was piling up…"

John from Stafford
"The longer you're unemployed, the more isolated you become and that voice in your head keeps telling you how worthless you are."

Mark from Stafford
"I've made friends, I have people to talk to and I'm not alone."

David from Bilbrook
Building Better Opportunities Stafford and South Staffordshire works those aged 18 and over, living in Stafford or South Staffordshire who are currently out-of-work or unemployed.
Our programme it's completely free, meaning you're able to focus 100% on improving your personal, financial and employability skills one step at a time.
Our programme is unique, in that we don't have a one-size-fits-all approach. Each participant that joins us has their own unique story, their own barriers and their own fears. We work with each individual to identify their barriers and then work with them to establish a programme of activities that will support them to overcome these barriers and learn to love both themselves and their lives. This can be through a variety of services, support and training including:
Financial support
Transport, clothing and childcare assistance
Debt management and money management
Relaxation and mindfulness activities
Nature and outdoor activities
Animal assisted therapy
Confidence and self-esteem workshops
Housing and benefits advice
Computer and ICT courses
Career coaching (CV writing, interview techniques, development plans)
Adult and Community learning courses (First Aid, Business Admin, Food Safety, Warehousing, Animal Care, Literacy & Numeracy, Welding, IT, Manual Handling, Health & Safety, Customer Service, and many more.)
Self-employment and Business Start-Up Advice
Healthy cooking and eating
Work placements and voluntary work
All participants are also assigned a dedicated support worker, also known as advocate, who works closely with you to ensure you are fully supported every step of the way. It's their job to get to know you and to support you throughout your journey with us.
To find out more about Building Better Opportunities Stafford and South Staffordshire call us on 01902 696 228, email bbostaffs@gmail.com or complete the green form below.